Local 2068 Endorses One of Our Own, John Nowadly, For Springfield Supervisor
We're extremely proud to announce that IAFF Local 2068 has endorsed one of our very own John Nowadly for Springfield Supervisor!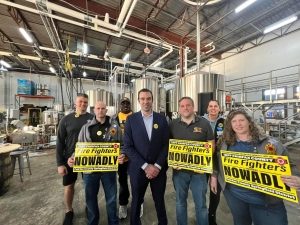 John is a lifelong resident of Fairfax County, and has always been a dedicated member of the community. That commitment has extended into his adult life, as he's given back to his community as a dedicated member of the Fairfax County Fire and Rescue Department for seven years, and given back to his country as a Black Hawk pilot in the Army National Guard. John has also been a dedicated member of our Executive Board, always putting the members first, addressing their concerns and putting them first. We believe John is the best candidate to serve the people of the Springfield district, and to begin tackling tough issues that have long gone unaddressed.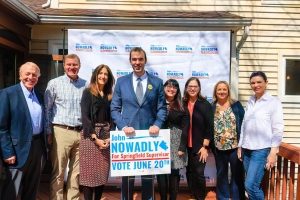 We would also like to congratulate John on his win this past weekend, in the Fairfax County Democratic Committee "Pick Your Pony Straw Poll." He has also lined up some major endorsements! An incredible feat for a candidate who only entered the race about a month and a half ago!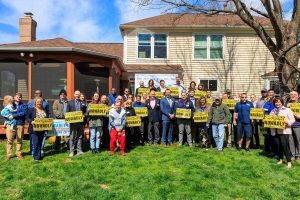 If you would like to learn more about John check out his website at:
If you would like to contribute to his campaign head to:
In addition to IAFF Local 2068, John has also be endorsed by:
Virginia Professional Fire Fighters
Loudoun Career Fire Fighters Association – IAFF Local 3756
Gerry Hyland – Former Public Safety Chair & Mt. Vernon District Supervisor
Linda Sperling – Former Springfield District Democrat Nominee
VoteVets
Mike Hemminger – President, Arlington NAACP
Delegate Eileen Filler-Corn – Virginia House of Delegates
Delegate Dan Helmer – Virginia House of Delegates
Delegate Kerry Delaney – Virginia House of Delegates
Senator Dave Marsden – Virginia State Senate
Stella Pekarsky – School Board Member – Sully District/Virginia State Senate District  36 Candidate
https://www.local2068.org/wp-content/uploads/2023/03/FF-For-Nowadly.jpg
600
600
Herb Knerr
https://local2068.org/wp-content/uploads/2021/10/logo_long.png
Herb Knerr
2023-03-28 21:43:04
2023-03-28 21:49:03
Local 2068 Endorses One of Our Own, John Nowadly, For Springfield Supervisor